Commercial kitchen flooring solutions
Resource 4 Floors works closely with Altro Flooring, a leading manufacturer of specialized material for commercial kitchens.

Whether it's a commercial kitchen or a workplace cafeteria, a five star hotel or a chain of restaurants and cafes, safety, hygiene, the ease and speed of installation and cost are all top of mind when working with our customers. You also need to make sure that everyone from the Executive Chef to the four-year-old sitting down to lunch is safe and, better yet, that the food is safe to eat. Safety flooring engineered for these demanding environments teamed with durable wall protection will provide long-lasting, safe and cleanable surfaces for wet, dusty and greasy conditions.

We have specifically designed our safety flooring and wall protection to address the issues commonly found in kitchens – slips, contamination, cleaning and maintenance.

Our system doesn't just protect the people who use it; it also protects the environment and those responsible for the health and safety of employees and visitors. We thoroughly test our products, exceeding industry standards for safety and hygiene to ensure you have the best solution for your business.

Altro safety flooring consistently outperforms quarry tile and epoxy floors. It has become the industry standard to help create durable and safe commercial kitchens that last.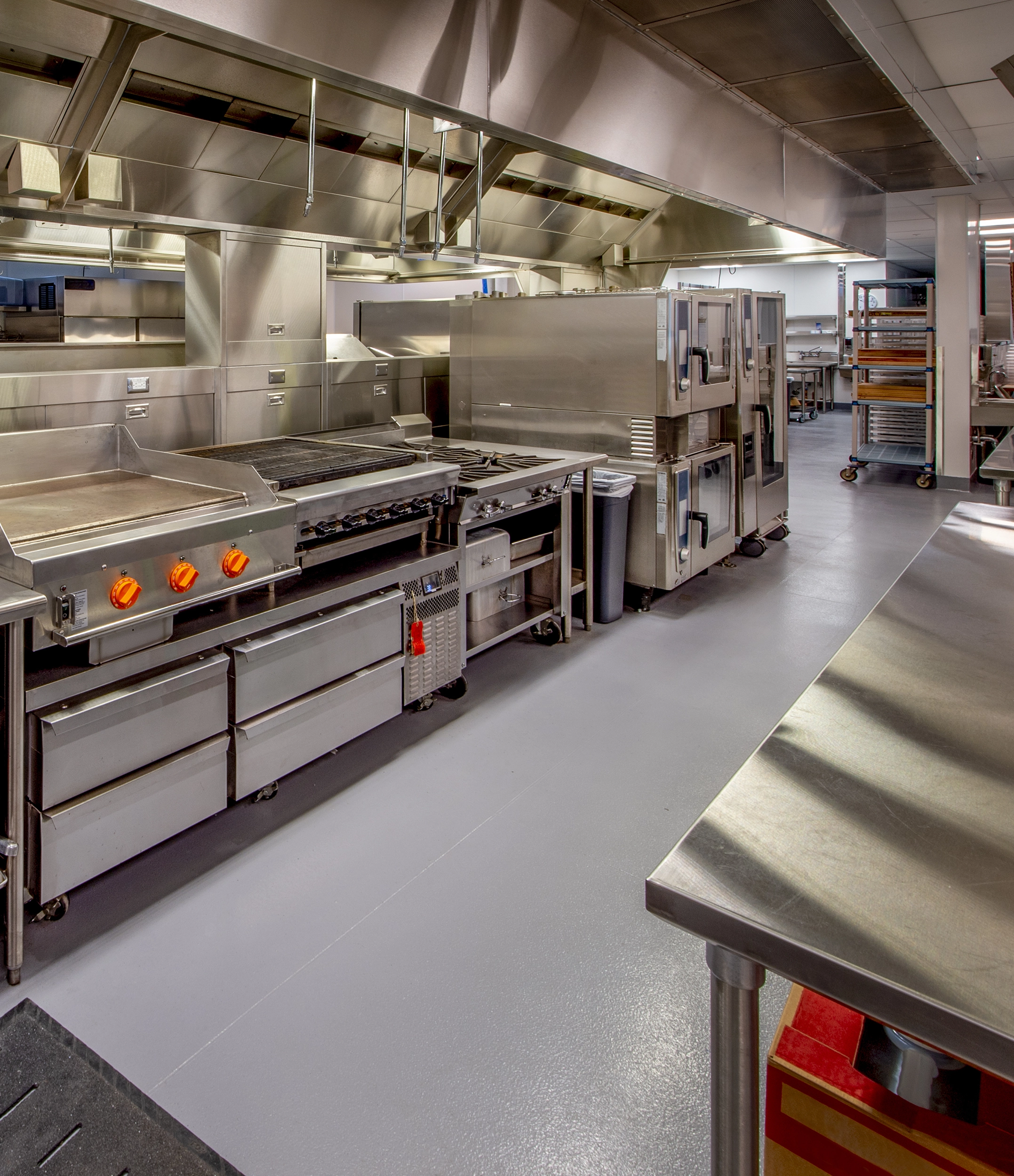 We Design Value Into Projects
to keep our clients satisfied!